November 21, 2014 | 7:45 AM
Now We're Going Places
We're going to be honest here: even with the remarkable growth in electric vehicles around the world, it's going to be some years yet before clean technologies completely replace the internal combustion engine on the road.
Which is why the rapid advances in efficiency coupled with changing behaviors in how people around the world use public transportation and other options give us real cause for hope in the fight against climate change.
For one, there's the way fuel economy standards keep rising and tailpipe emissions keep falling. In the US, President Obama announced new standards in 2012 that mandate an average fuel economy of 54.5 miles per gallon for new cars and trucks by 2025. The benefits go beyond reducing carbon pollution too, with the rules projected to save car owners on average more than $8,000 over the life of the vehicle and help create 570,000 jobs.[1] Meanwhile, the EU and China are also raising their respective games, and today most European carmakers are on track to meet the EU goal of reducing auto emissions 40 percent from 2007 levels by 2021.[2] Which all translates to less carbon pollution driving climate change.
These developments come at the same time more and more people are getting out of their cars or simply choosing not to go it alone. Today, more than 160 cities have bus rapid transit system that speed commuters past gridlocked single-passenger drivers. More and more cities are introducing light rail systems, with China scheduled to have 3,000 kilometers of urban rail in place as soon as 2015. Bike sharing programs are also on the rise, with over 700 active worldwide.
It all amounts to a profound shift in how we're thinking about and using modes of transit, and it's the story we tell in the sixth hour of 24 Hours of Reality: 24 Reasons for Hope.
Vice President Gore gives an overview of these changes worldwide and the implications for our economies.
Singer-songwriter Jason Mraz talks with Vanessa Huac about why evolving transit use and other developments give him hope.
Filmmaker Vanessa Black puts a spotlight on the dark money funding anti-renewable efforts in the US.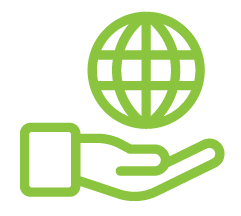 Before You Go
At Climate Reality, we work hard to create high-quality educational content like blogs, e-books, videos, and more to empower people all over the world to fight for climate solutions and stand together to drive the change we need. We are a nonprofit organization that believes there is hope in unity, and that together, we can build a safe, sustainable future.
But we can't do it without your help.
If you enjoyed what you've just read and would like to see more, please consider making a generous gift to support our ongoing work to fight climate denial and support solutions.