March 04, 2013 | 5:40 PM
Why I Am Pro Snow
| | |
| --- | --- |
| | Kaylin Richardson is a two-time Olympian and is a Climate Ambassador for The Climate Reality Project. She can be seen in Warren Miller Entertainment's 63rd Annual Film, Flow State. |
Just a few days ago, I was on the top of a Norwegian fjord. And it was breathtaking. The trees were beautiful, and the water was glistening. But it was warm. Too warm.
I was in Norway because I had the great privilege of shooting with Warren Miller Entertainment for their upcoming 64th annual film, but we met a lot of obstacles while there. There was far less snow than you would expect for a ski shoot in Norway. And it was raining. Trust me when I say that filming a ski movie in the rain is not ideal.
An atypically warm winter here and there is common – at least it's what I expect. However, in the last five to ten years I have seen that warm winters are happening way too often. Whether or not you care to admit it, it is affecting us all. Daily. Shrinking ice caps, bare peaks, shorter winters, and less skiing to name a few. I'm a professional athlete whose livelihood and passion is wrapped up in frozen water that falls from the sky, and climate change is all too real and it is seriously threatening what I hold most dear.
Take, for example, the news of the snowboarding World Cup events being cancelled in Sochi, Russia, last week. This was supposed to be the test event for the 2014 Winter Olympics, but instead the organizers had to cancel races because warm weather ruined the conditions. This is causing more than a few people to worry about what the conditions may be a year from now. My fellow Climate Ambassador Ted Ligety just owned the World Championships in Schladming, winning 3 of 5 events – and the first person to achieve this trifecta in 45 years. Imagine our (and his) disappointment if he were not able to defend that spectacular showing on the Olympic stage.
Our leaders need to hear from us, and they need our support, because on the other side are well-connected millionaires who are happy to keep making money by producing carbon, and they're not going down without us making some noise. And I mean a LOT OF NOISE! Let's get involved. We are all connected – what happens in your local town councils, state legislatures, and in Washington, DC, plays out in the mountains.
Whether you are a skier, snowboarder, or just a regular old lover of nature we must act now to save our beloved winters. Norway is a winter playground of enormous proportions and I can't wait to come back after it has dumped a few feet. For that is the snowy future that I look forward to.
For now,
Kaylin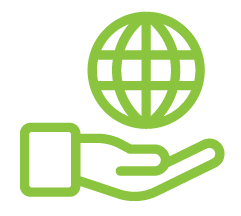 Before You Go
At Climate Reality, we work hard to create high-quality educational content like blogs, e-books, videos, and more to empower people all over the world to fight for climate solutions and stand together to drive the change we need. We are a nonprofit organization that believes there is hope in unity, and that together, we can build a safe, sustainable future.
But we can't do it without your help.
If you enjoyed what you've just read and would like to see more, please consider making a generous gift to support our ongoing work to fight climate denial and support solutions.