INFORMATION ABOUT THE BRISBANE TRAINING
ABOUT

OVER THE COURSE OF THREE DAYS, PARTICIPANTS WILL:

Learn from our Founder and Chairman former US Vice President Al Gore, how to communicate the urgency of the climate crisis to people everywhere
Learn how to combine science and solutions to engage audiences
Learn to inspire others to take action
Hear from subject experts in such fields as strategic communications, climate science, and grassroots organizing
Network with global leaders and influencers
Information about the training venue and accommodations will be emailed to participants after they have been accepted to the training
There is no cost to attend the training. However, participants must pay for their own travel and accommodations.
Click here for a one-pager with more details about the training in Brisbane.
SPEAKERS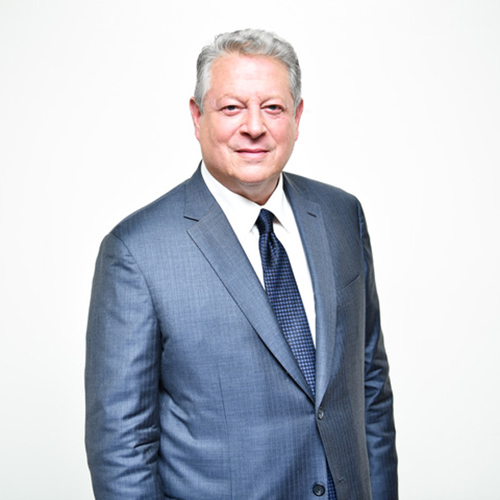 AL GORE
Founder and Chairman, The Climate Reality Project
Former US Vice President Al Gore is the cofounder and chairman of Generation Investment Management, and the founder and chairman of The Climate Reality Project, a nonprofit devoted to solving the climate crisis. He is also a senior partner at Kleiner Perkins Caufield & Byers and a member of Apple Inc.'s board of directors. Gore was elected to the US House of Representatives in 1976, 1978, 1980, and 1982 and to the US Senate in 1984 and 1990. He was inaugurated as the 45th vice president of the United States on January 20, 1993, and served eight years. He is the author of the #1 New York Times best-sellers "An Inconvenient Truth" and "The Assault on Reason," and the best-sellers "Earth in the Balance," "Our Choice: A Plan To Solve the Climate Crisis," "The Future: Six Drivers of Global Change," and most recently, The New York Times best-seller "An Inconvenient Sequel: Truth to Power." He is the subject of the documentary movie An Inconvenient Truth, which won two Oscars in 2006 – and a second documentary in 2017, An Inconvenient Sequel: Truth to Power. In 2007, Gore was awarded the Nobel Peace Prize, along with the Intergovernmental Panel on Climate Change, for "informing the world of the dangers posed by climate change."
KEN BERLIN
PRESIDENT AND CEO, THE CLIMATE REALITY PROJECT
Ken Berlin is the President and CEO of The Climate Reality Project. Ken has devoted his career to leadership on environment, energy and climate change issues. A trusted advisor to businesses, non-profits and federal and state governments, Ken has been recognized as one of the top climate change attorneys in the world and has extensive expertise on international environmental issues ranging from clean energy to biodiversity. Most recently, Ken chaired the Skadden Arps Environmental and Climate Change practices and served as the Executive Vice-President and General Counsel for the Coalition for Green Capital. He was also a leader in establishing the Climate Speakers Network. In 2012, Ken served as Chair of the Obama Energy and Environment Team.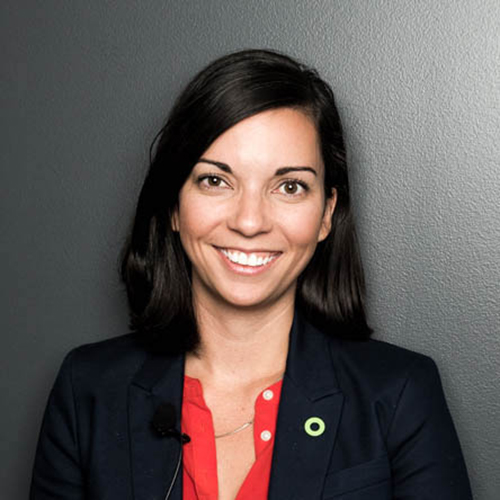 Olena Alec
Director of Engagement, The Climate Reality Project
Olena is the director of engagement for The Reality Project, where she oversees the support, engagement, and strategy of our incredible base of Climate Reality Leaders and volunteers. With a master's degree in environmental science and policy from Columbia University and a bachelor's degree in environmental studies from the University of Southern California, she is dedicated to teaching climate science and sustainability, and to amplifying the voices and actions of those on the front lines. Olena has worked for various nonprofit organisations within the Climate environmental education world. Prior to joining The Climate Reality Project, she was working in New York City connecting teachers and administrators to resources and partners to further their sustainability goals. Olena also served in the Peace Corps in Nicaragua, working with her community on issues of environmental protection and sustainability. She is honoured to work alongside Climate Reality Leaders as we build and support a network of motivated advocates to further the conversation on climate change and inspire action.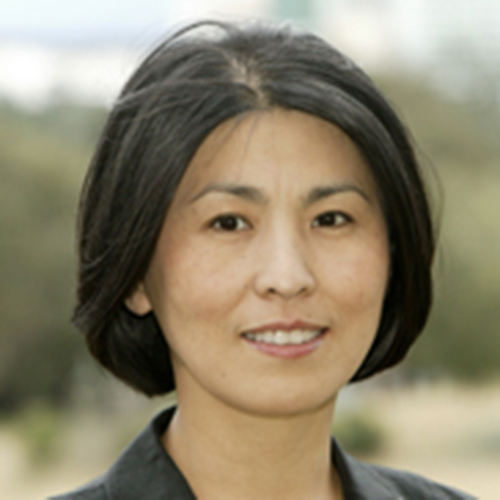 Professor Xuemei Bai
Professor of Urban Environment and Human Ecology, Fenner School of Environment and Society, Australian National University
Xuemei Bai's research focuses on the science and policy of rapid urbanization and urban system sustainability. Professor Bai has authored and co-authored over 100 publications, including several in Nature and Science. She is a lead author on four major international assessments: the Millennium Ecosystem Assessment, the Global Energy Assessment, IPBES Global Assessment and IPCC AR6. Professor Bai served on the science committee of Future Earth, and is a co-chair of its Urban Knowledge-Action Network. She was the vice chair of the science committee of the International Human Dimensional Programme for Global Environmental Change (IHDP), and a member of the European Research Council assessment panels for consolidator and advanced grants. She was a member of the Global LafargeHolcim Award Jury for 2018. She is a deputy editor of Global Sustainability, and serves on the editorial board of eight other international journals. She is a fellow of the Academy of the Social Sciences in Australia, and was named as one of the World's 100 Most Influential People in Climate Change Policy in 2019. She is the 2018 Laureate of the Volvo Environment Prize.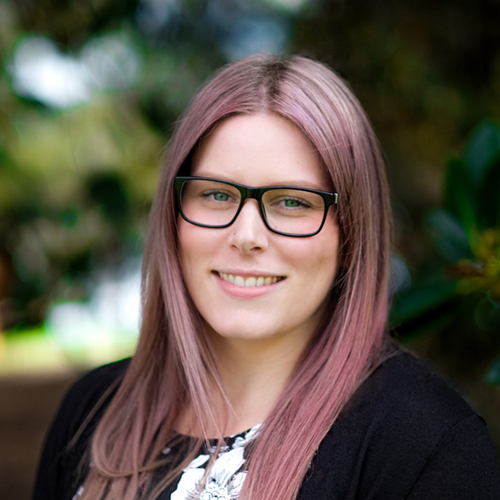 Rhiannon Boyd
General Manager, Australasian Campuses Towards Sustainability (ACTS)
Rhiannon manages the operations of Australasian Campuses Towards Sustainability (ACTS) – a not-for-profit member association that supports change for best practice sustainability across all types of campuses. In her time with ACTS, Rhiannon has helped develop powerful cross-sector partnerships, bringing together sustainability educators, practitioners and changemakers to create a community for positive engagement, capacity building and impact. With Green Impact quickly becoming a flagship programme for ACTS, Rhiannon is working with key partners to adapt and evolve the programme for Australasian educational and community organisations. Rhiannon also manages the implementation of the Green Impact programme directly at the University of Melbourne as their sustainability engagement coordinator.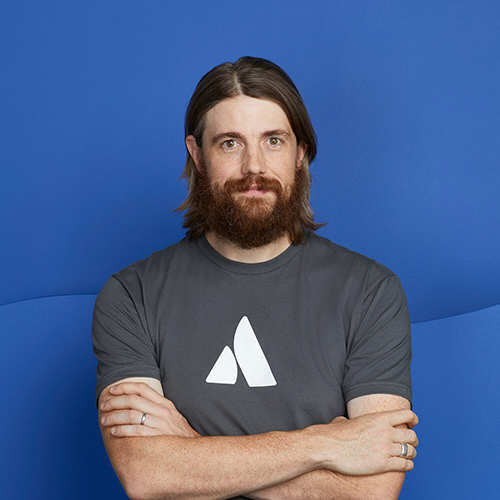 Mike Cannon-Brookes
Co-Founder and Co-CEO, Atlassian
Mike Cannon-Brookes is the co-founder and co-CEO of Atlassian, a collaboration software company that helps teams organise, discuss and complete shared work. More than 130,000 large and small organisations across the world, including companies like Spotify, NASA, Mercy Ships, Sotheby's and Visa use Atlassian's products. Mike was the youngest person ever to be awarded the "Australian Entrepreneur of the Year" in 2006 by Ernst & Young, alongside Co-Founder and Co-CEO Scott Farquhar. In 2016, they were awarded AFR's "Australian Business Person of the Year" and in 2017, Forbes named them on their "Global Game Changers" list. Mike was recognised by the World Economic Forum as a "Young Global Leader" in 2009. Outside Atlassian, Mike is a technology investor in software, fintech, agriculture and energy sectors and sits on the board of Zoox and Tyro. A passionate clean energy evangelist, Mike was a driving force behind Australia getting the world's biggest lithium ion battery and the "Fair Dinkum Power" movement. He is an adjunct professor at the University of New South Wales' School of Computer Science and Engineering and holds a bachelor of science in business information technology from the University of New South Wales, Australia.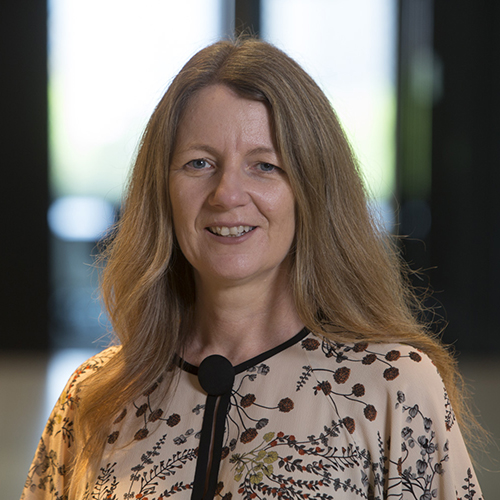 Kellie Caught
Senior Advisor, Climate and Energy, Australian Council of Social Services
Kellie joined the Australia Council of Social Service (ACOSS) in 2017 to provide expert policy advice and advocacy in energy and climate change, as well as build the social and community sectors' capacity to engage on climate and energy issues. She argues that climate change is not only a threat to the environmental, but also to people's homes, livelihoods, health, quality of life and employment, calling the climate crisis a social justice and intergenerational equity issue. For ten years, Kellie managed WWF-Australia's climate programme where she specialized in international climate negotiations, domestic climate and energy policy, and climate change awareness within the Australian community. She has strong skills in cross-sector collaboration and political advocacy through her work as a senior political advisor, as well as from her work in the government, academia and the not-for-profit sectors. She has collaborated with scientists, researchers, businesses, unions, climate groups, and community members to develop long-term plans and policies and build support among decision-makers for a cleaner, more sustainable future. Kellie has spent the last two decades bringing sectors, groups and people together to collaborate for stronger action to tackle climate change. Kellie has a masters in international business and a bachelor of science.
Stacie Paxton Cobos
Senior Vice President for Communications and Marketing, The Climate Reality Project
Stacie Cobos is senior vice president for communications and marketing at The Climate Reality Project, where she oversees all communications, creative content, and marketing for the organization. Prior to joining Climate Reality, she was senior vice president at Hill+Knowlton strategies, an international public relations firm, where she managed multifaceted communications campaigns, including earned and social media, content creation, and advertising for nonprofits, corporations, and trade associations. A veteran campaign strategist and spokeswoman, Stacie served as national press secretary at the Democratic National Committee from 2006–2009. She managed communications on three presidential campaigns and spent six years on Capitol Hill as a spokeswoman and senior adviser to members of Congress. Stacie's experience also includes several years at CNN, where she oversaw publicity for the network's anchors and programmeming. She is a graduate of the University of California, Santa Barbara.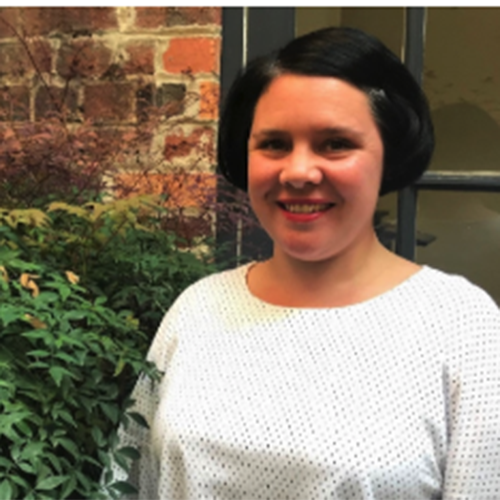 Inala Cooper
Relationships and Engagement Lead, Atlantic Fellows for Social Equity
Inala is a Yawuru woman who was raised in South West Victoria on Gunditjmara country. A strong advocate for human rights and social justice, Inala is a thought leader in agitating and making social change. With extensive experience in the public service and higher education in the areas of governance, policy, strategy and community and stakeholder engagement, Inala is currently the relationships and engagement lead at Atlantic Fellows for Social Equity, based at University of Melbourne. Inala has a bachelor of arts and master of human rights law. She holds a number of board positions for not-for-profits, aimed at enriching the life experiences and outcomes for Aboriginal and Torres Strait Islander peoples, including Culture is Life, and the Barpirdhila Foundation.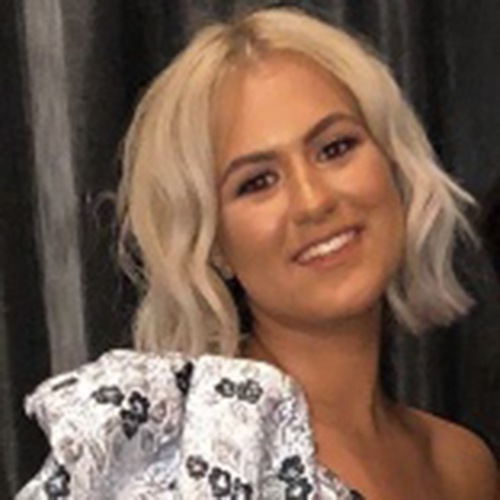 Emma Demarchi
Lead Organiser, School Strike 4 Climate
Emma Demarchi is a lead School Strike 4 Climate organiser and founder of the Youth Environment Committee, a youth-led network that works with local councils to teach residents about individual responsibility and the importance of a climate emergency declaration. Within the School Strike 4 Climate movement, Emma's mission has been to mobilise as many young people as possible to create meaningful change within communities. Emma is committed to working with a plethora of unions both locally and internationally to ensure their support within the climate movement, and guarantee that future environmentally friendly jobs, will too be heavily unionised and sustainable for future generations.
Linh Do
Branch Manager, The Climate Reality Project Australia
A self-described social change creator, Melbourne native Linh Do has been working on environmental issues for the past several years. Trained as a Climate Reality Leader in 2007, Linh returns to The Climate Reality Project having most recently focused on the UN climate change negotiations process. Her other areas of experience include community organising, capacity building, and new media, and she has worked with everyone from high school students to UNEP and Reuters. Outside of her work as the Australian branch manager, Linh serves as the editor-in-chief of The Verb, an environmental newswire service localizing and humanizing the stories of climate change. She is passionate about connecting people who are working together for a common purpose and when she's not discussing climate change, she can be found eating ice cream in the sun.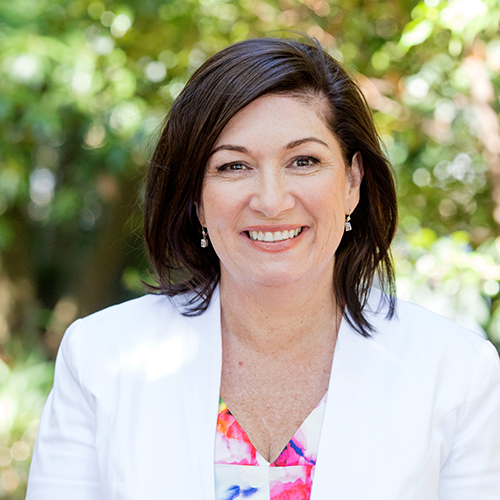 The Honourable Leeanne Enoch MP
Queensland Minister for Environment and the Great Barrier Reef, Minister for Science, and Minister for the Arts, Queensland Parliament
A proud Quandamooka woman originally from Minjerribah (North Stradbroke Island), Leeanne Enoch became the first Aboriginal woman ever elected to the Queensland Parliament after winning the seat of Algester at the 2015 state election. Leeanne is the current Queensland minister for environment and the Great Barrier Reef, minister for science and minister for the arts. Previously, she held portfolio responsibilities for housing and public works, innovation and the digital economy, and small business. As a mother to two sons, Leeanne understands how important it is to protect Queensland's most valuable asset – its natural ecosystems – for this generation and those to come. She has a strong sense of social justice, which is supported by her remarkable ability to listen to the needs of others and turn issues into positive actions. Prior to entering politics, Leeanne worked with the Australian Red Cross, guiding humanitarian policy and programmes to improve the lives of Australia's most vulnerable. She also spent more than a decade as a high school teacher throughout southeast Queensland and in the United Kingdom.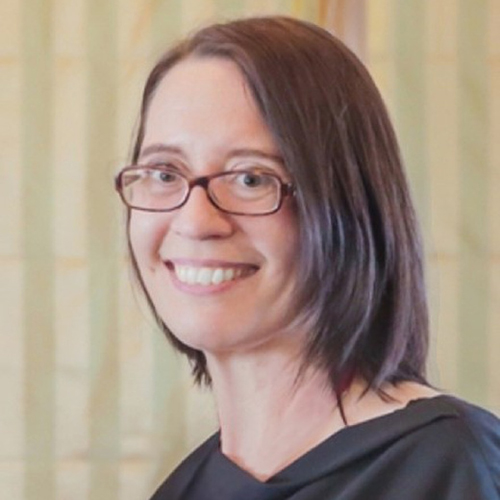 Susanne Etti
Environment Impact Specialist, Intrepid Group, Climate Reality Leader trained in Jakarta in 2011
Susanne Etti, a PhD Biologist, has over fifteen years of experience in climate change and sustainability management, in her consultancy roles with clients in thought leadership, external disclosures, and corporate sustainability programmes. Her strong experience in corporate sustainability, scientific research, the implementation of sustainability programmes, climate change and knowledge management in global organizations (including commercial, not-for-profit, and non-governmental), strongly factors into her recognized status as an expert in sustainability issues. She is working at Intrepid Group, the largest B Corp in the tourism sector globally, as the environment impact specialist.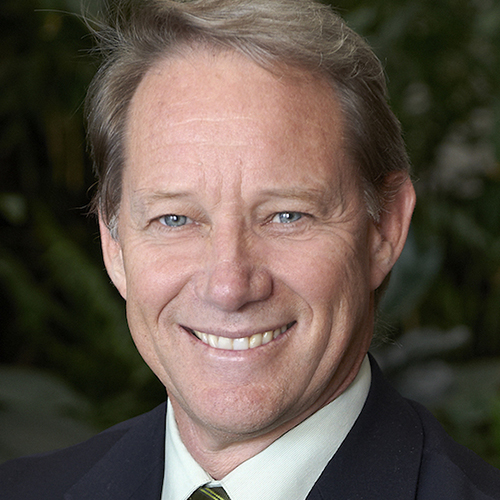 Glen Garner 
Senior Managing Consultant, Global Centre of Competency Energy, Environment and Utilities, IBM and Climate Reality Leader trained in Colorado in 2017
Glen Garner has been an enthusiastic participant in facilitating changes in Australia's fossil fuel based economy since 2000. In 2006, Glen changed roles to use his engineering and consulting skills to help reengineer the energy systems across the world, from Singapore to China to his native country of Australia. Glen's drive to fight the climate crisis stems from his children and grandchildren who look to him to understand that the world can be a better place. Glen's main focus is to use his engineering and business change skills to design fundamental changes in how we produce and consume energy, moving from fossil-based, carbon-producing energy systems to clean, renewable-based energy systems.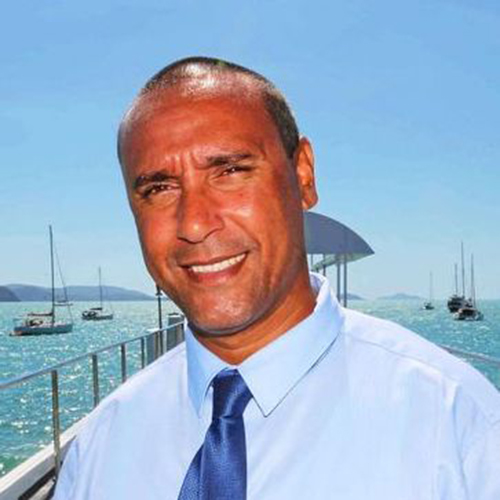 Councillor Fred Gela
Mayor, Torres Strait Island Regional Council
Councillor Fred Gela is currently serving his third term as mayor of the Torres Strait Island Regional Council. In this time, he has built an enduring legacy and clear vision for his people and the wider Torres Strait Island region. This region, and therefore the mayoralty position, is like no other within Australia. It's uniqueness, by way of both geographical positioning and international border proximity, increases vulnerability to biosecurity risk, complex social issues and the effects of climate change, all of which pose a significant threat to communities, cultural places and an ecosystem that spans thousands of years. He has tirelessly and successfully lobbied federal and state Governments for support in the rectification of impacts caused by climate change, resulting in the construction of seawall and other defenses. Without which, the coastal erosion and tidal inundation devastation caused to several Island communities would significantly alter their future existence. Mayor Gela has consistently ensured the Torres Strait is firmly on the agenda for economic inclusion, creating pathways for enterprise and employment opportunities within the region. This also includes the council's own extensive operations within the region, ensuring opportunity exists for more role fulfilment by local people within island communities, rather than mainland domiciled offices.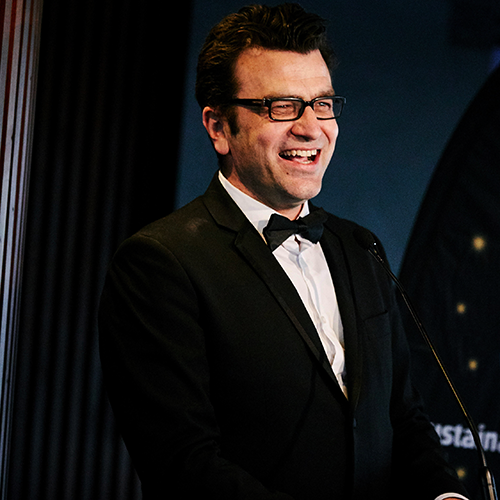 Marcus Gibson
Group IMS Manager, Fulton Hogan, Climate Reality Leader trained in Sydney in 2006
Marcus Gibson is a sustainability professional based in Melbourne. He has a diverse background as an author, software developer, business analyst, knowledge manager and sustainability professional in a range of sectors. He studied screenwriting and directing at the Australian Film Television and Radio School, worked in film and TV production, appeared on national television and worked as a corporate spokesperson. After joining tech startups and clinical research, he joined Lend Lease Corporation as a knowledge manager. In 2004, he became the first member of their global sustainability team, co-authored their industry-first corporate sustainability report, and implemented carbon emissions and non-financial reporting for 13 businesses in 42 countries. Marcus attended the Climate Reality Leadership Corps training in 2006, and has since delivered the presentation to more than 4,000 people around Australia – in boardrooms, primary and secondary schools, RSL halls, public marquees, senior groups, and community and special interest groups. Marcus has introduced former US Vice President Gore on multiple occasions and considers it a great honour and responsibility to assist The Climate Reality Project in any way possible.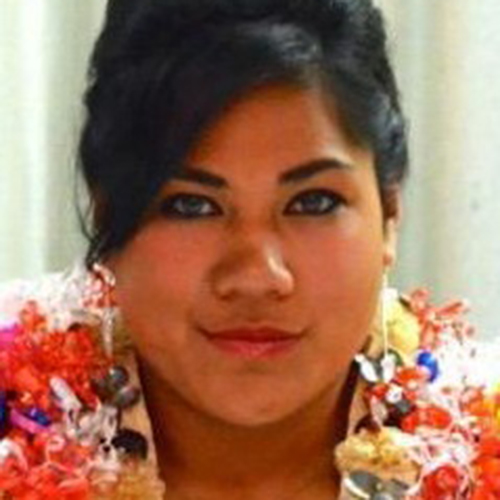 Liuanga Halaifonua Palu
Pacific Community Organiser and Voices for Power Campaign Coordinator, Sydney Alliance
Liuanga is the community organiser for Pacific Communities and the campaign coordinator for Voices for Power. She was introduced to the community organising practice as a Sydney Alliance intern in 2010 and later joined the Sydney Alliance as a staff member four years later. Liuanga graduated with a bachelors in commerce in human resource management, and went on to begin her career in the Finance Sector Union before moving on to UnitingWorld, and then the Uniting Church of Australia's NSW/ACT Synod. Liuanga's inspiration to act justly for the common good, and particularly her passion to work with the Pacific community, draws from her faith in Jesus Christ and core Tongan cultural values.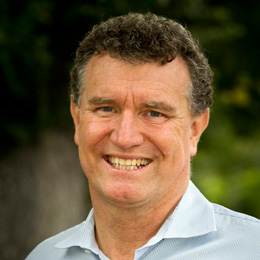 Don Henry
Melbourne Enterprise Professor of Environmentalism, The University of Melbourne and Board Member, The Climate Reality Project
Don Henry is the Melbourne Enterprise Professor of Environmentalism at the Melbourne Sustainable Society Institute, one of the foremost institutions advancing climate policy and research in Australia. Mr. Henry previously served as CEO of the Australian Conservation Foundation (ACF) for 15 years, working to tackle some of the greatest environmental challenges facing Australia. Mr. Henry was named "Australian Not for Profit Organisation CEO of the Year" for his leadership at ACF and the Prime Minister's "Environmentalist of the Year" in 2013. He has also received the UN Environment Programme's Global 500 Environment Award. In addition to his vast contributions at the Melbourne Sustainable Society Institute, Mr. Henry continues to serve on the board of The Climate Reality Project.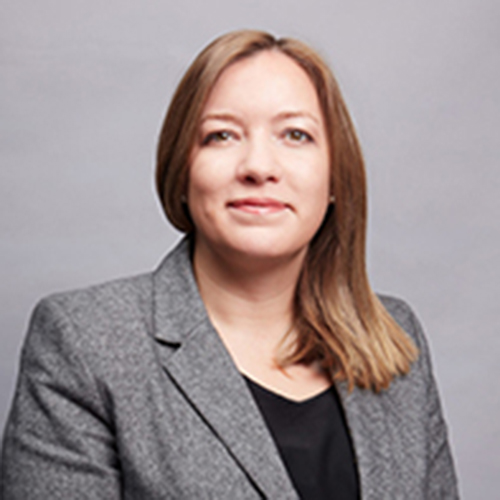 Emma Herd
Chief Executive Officer, Investor Group on Climate Change
Emma Herd has been the chief executive officer at the Investor Group on Climate Change (IGCC) since August 2015. Emma has worked in climate change, sustainability, public policy and finance for almost 20 years. Prior to IGCC, Emma spent 15 years at Westpac Banking Corporation where she worked at the vanguard of climate change and finance. She held a range of roles across carbon finance and emissions trading, ESG Risk assessment, public policy and advocacy, sustainability strategy development and corporate affairs across Westpac Institutional Bank and Westpac Banking Corporation. She started her career working in parliamentary committees (Senate and House of Representatives) in the Parliament House in Canberra. Emma is a non-executive director of the Carbon Market Institute and a member of the Queensland Climate Change Advisory Council. She holds a bachelor degree in Asian studies (Thai).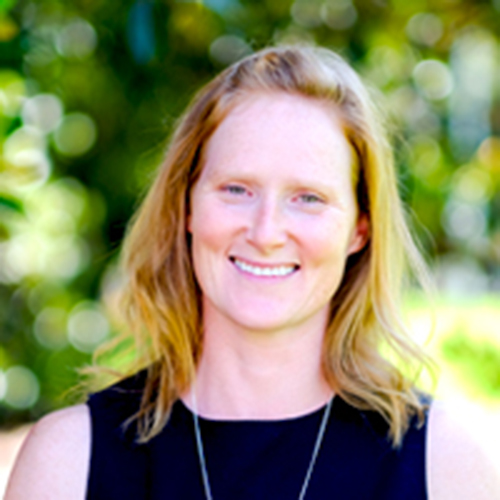 Sue Hopkins
Sustainability Manager, The University of Melbourne
Sue has worked in the environmental and sustainability space for almost 20 years, in both research and government and, in the past 10 years, within the tertiary education sector. As the sustainability manager at the University of Melbourne, Sue is responsible for addressing the operational targets of the university's sustainability plan, with ambitious goals to reduce environmental impacts in the areas of engagement, energy, waste, water, transport, food and more. Sue spearheaded the introduction of Green Impact at the University of Melbourne, mobilising hundreds of staff and students to be the first in Australasia to participate in the highly successful programme. Now in its third year, Green Impact has become the university's primary programme for delivering sustainability engagement outcomes across the campus community. Before joining the University of Melbourne, Sue worked for ACTS to deliver the Green Gown Awards Australasia – the only awards scheme dedicated to recognising and rewarding sustainability excellence in the tertiary education sector.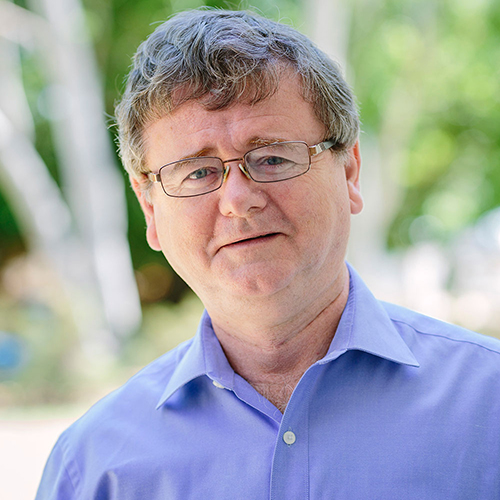 Professor Terry Hughes
Director, ARC Centre of Excellence for Coral Reef Studies, James Cook University
Distinguished Professor Terry Hughes is the director of the Australian Research Council's Centre of Excellence for Coral Reef Studies, headquartered at James Cook University in Queensland. A recurrent theme in his studies is the application of new scientific knowledge towards improving management of marine environments, especially coral reefs. In 2016, Terry was recognised by Nature magazine as one of their "Top Ten People Who Mattered This Year" for his leadership in responding to coral bleaching throughout the tropics in 2015 and 2016, due to global warming. He was awarded the International Society for Reef Studies' Darwin Medal, and an Einstein Professorship from the Chinese Academy of Sciences. In 2018, Prince Albert II of Monaco presented him with the 2018 Climate Change Award, recognising his contribution to advancing the general understanding of the influence of rapid climate change on the world's coral reefs.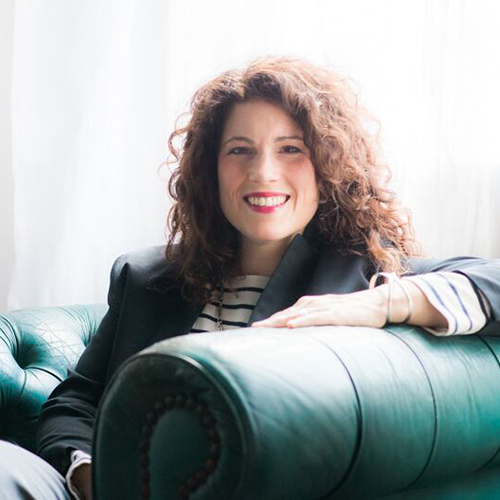 Dr Rebecca Huntley
Principal Consultant, Vox Populi Research
Dr Rebecca Huntley is one of Australia's foremost researchers on social trends. She has a background in publishing, academia and politics. She holds degrees in law and film studies, and a PhD in gender studies. Rebecca previously served as the director of The Mind & Mood Report, Australia's longest running social trends report. She currently heads Vox Populi research, as part of the CIRCA research group. She is the author of numerous books including Still Lucky: Why You Should Feel Optimistic About Australia and its People (Penguin 2017) and Australia Fair: Listen to the Nation, the first Quarterly Essay for 2019. In addition to books, Rebecca has written extensively for essay collections, magazines, newspapers and online publications. Rebecca is a broadcaster with the ABC and presents "The History Listen" and "RN Drive." She also co-hosts a comedy storytelling night and podcast called The Full Catastrophe. Rebecca is an adjunct senior lecturer at the School of Social Sciences at The University of New South Wales. She is currently working on a book about climate change and human emotion that will be published by Murdoch Books in 2020.
Natalie Isaacs
Founder and CEO, 1 Million Women, Climate Reality Leader trained in Melbourne in 2007
Natalie Isaacs is the founder and CEO of 1 Million Women, a global movement of women and girls who take practical action to fight climate change by changing the way they live. A former cosmetics manufacturer, Natalie realised that individual action is key to a powerful path to solving the climate crisis. She decided to leave behind the over-packaged world of skin and beauty care, to create an organisation that inspires and empowers women to act. Under Natalie's leadership, 1 Million Women has become one of Australia's largest networks acting on climate change, is rapidly expanding internationally and has grown to more than 800,000 women and counting. A pioneer in the gender and climate change arena in Australia, Natalie's climate journey from apathy to action cuts through complexity and delivers a simple message that resonates with women and girls of all ages. As the Australian Geographic Society's 2017 Conservationist of the Year, Natalie is a sought-after presenter and is recognised and supported by some of the world's most influential women climate leaders.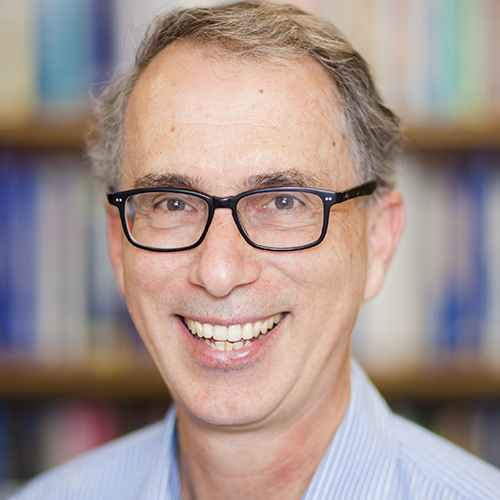 Professor David Karoly
Leader, Earth Systems and Climate Change Hub, National Environmental Science Program, CSIRO
David Karoly is the leader of the Earth Systems and Climate Change (ESCC) Hub in the Australian government's National Environmental Science Programme, based at the Commonwealth Scientific and Industrial Research Organization (CSIRO). He is also an honourary professor at the University of Melbourne and an internationally recognized expert on climate change and climate variability. Professor Karoly is a member of the National Climate Science Advisory Committee. During 2012- 2017, he was a member of the Climate Change Authority, which provides advice to the Australian government on responding to climate change, including targets for reducing greenhouse gas emissions. He was involved in the assessment reports of the Intergovernmental Panel on Climate Change in 2001, 2007,and 2014 in several different roles. He was awarded the 2015 Royal Society of Victoria Medal for scientific excellence in earth sciences. From 2007 to February 2018, David Karoly was a professor of atmospheric science at the University of Melbourne and in the Australian Research Council's Centre of Excellence for Climate System Science. From 2003 to 2007, he held the Williams Chair in the School of Meteorology at the University of Oklahoma.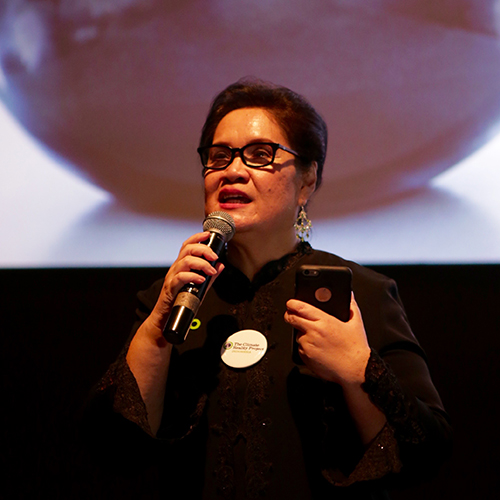 Dr Amanda Katili Niode
Branch Manager, The Climate Reality Project Indonesia
Amanda Katili Niode is the head of the Expert Team at the Office of the President's Special Envoy on Climate Change in Indonesia. She previously held a position as head of secretariat at the Indonesian National Council on Climate Change and served as a former special assistant to the Indonesian Minister of Environment. She has been a member of the Indonesian Delegation to the Conference of Parties (COP) of the United Nations Framework Convention on Climate Change (UNFCCC) since 2007, including the recent COP 23 in Bonn, Germany. Amanda was the national focal point for Article 6 of the UNFCCC regarding education, training, and public awareness. Trained by The Climate Reality Project in Montreal in 2008, her 35 years of working experience includes Indonesian government institutions, multinational corporations, environmental consulting companies, academic institutions, civil societies, and international organisations.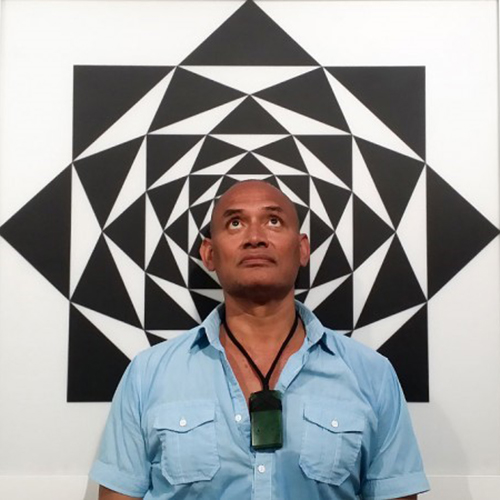 Uili Lousi
Artist, Climate Reality Leader trained in Pittsburgh in 2017
Uili Lousi makes his impact in the fight against climate change through art. Uili weaves all of his experiences into his artistic practice to create a vibrancy in his work that is described as energy. His work depicts the stillness of Fata 'o Tu'i Tonga in motion and non-motion, asking if the Kingdom of Tonga will soon disappear. Rising sea levels, warming oceans and extreme rainfall threaten the future of human habitation and subsistence agricultural production in Tonga. The Kingdom of Tonga is an archipelago of 169 islands, 36 of which are permanently inhabited by its population of around 103,000. Since 1993, Tongan sea levels have risen by about six millimeters per year, well above the global average. Uili Lousi is passionate about bringing global attention to the impacts of climate change on Tonga and the Pacific.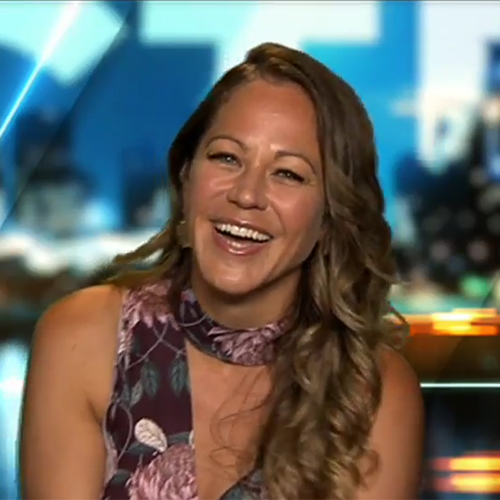 Sheree Marris
Marine Biologist, Speaker and Author
If Sheree had her choice, she would have gills instead of lungs, a breath hold to rival the sperm whale, and a sparkly green mermaid-esque tail. Since she doesn't, she spends her time developing innovative marine environmental projects that bridge the gap between science and the public. A marine biologist, adjunct professor at James Cook University, and speaker, Sheree is one of Australia's most passionate and dynamic science communicators, sharing her quick wit and humor of the natural world through radio, television appearances and documentaries. She's also a former Young Australian of the Year and award-winning author with several publications including KamaSEAtra – Secrets of Sex in the Sea, a humorous read about the unique reproductive methods of sea creatures and the parallels they share with humans.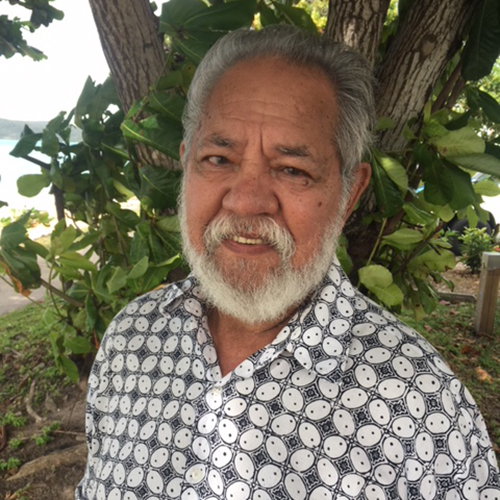 Vic McGrath
Senior Community Liaison Officer for the Torres Strait Authority, Climate Reality Leader trained in Sydney in 2006
Vic McGrath hails from Thursday Island in the Torres Strait, situated between Australia and Papua New Guinea. He has held several positions on ministerial advisory committees regarding the arts and environmental policy, as well as worked at the National Museum of Australia. Vic works for the Torres Strait Regional Authority's Environment unit across all theme areas (terrestrial, marine, rangers and coastal management including climate change issues). Over more recent times, his key areas of involvement have been Indigenous Protected Areas, setting up a tradition ecological knowledge programme and climate change adaptation and resilience. Through the latter, he plays a key role in bringing climate science to Torres Strait island communities. Vic is a strong advocate for the region's natural values and has received several awards for his contributions to the Torres Strait community. He was the National Climate Change Adaptation Research Facility's 2016 champion in the individual category.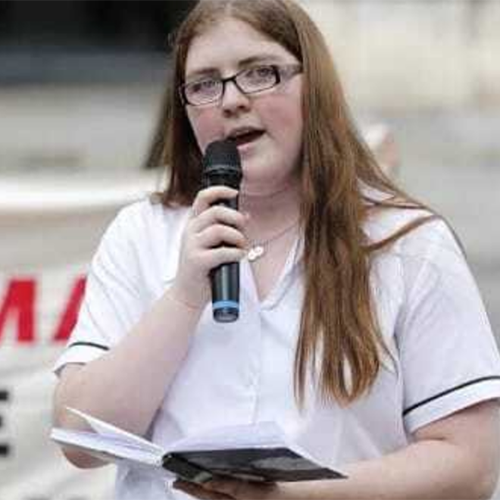 Sara Mckoy
Lead Organiser, Student Strike 4 Climate Brisbane
Sara Mckoy is a 17-year-old student at Kenmore State High School. She is one of the lead organisers of the School Strike 4 Climate (SS4C) Brisbane and has been involved in climate activism through Australia Youth Climate Coalition (AYCC), and SS4C for six months.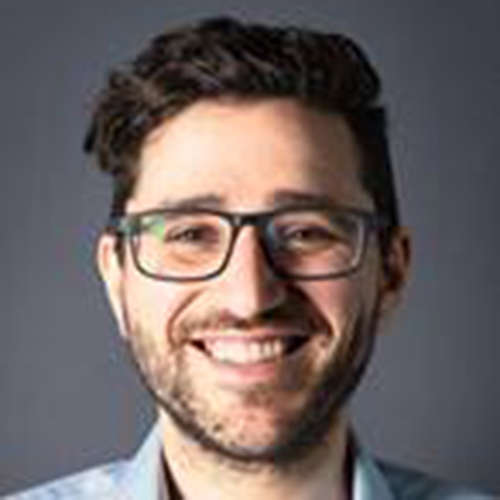 Richie Merzian
Director, Climate and Energy Programme, The Australia Institute, Climate Reality Leader trained in Melbourne in 2007
Richie Merzian is the director of the Climate & Energy Programme at The Australia Institute. Richie is a former Australian government representative to the UN Climate Change Conference with the Department of Foreign Affairs and Trade. Prior to joining The Australia Institute, Richie worked at the Department of Climate Change and the Department of Foreign Affairs for almost a decade and was involved in both domestic and international climate and energy agendas. He was Australia's lead negotiator on adaptation to the UN Framework Convention on Climate Change and helped coordinate the Green Climate Fund Board during Australia's tenure as chair. Richie has degrees in law and economics from Sydney University. Richie was involved in setting up the Australia Youth Climate Coalition and attended the Climate Reality Leadership Corps training in 2007.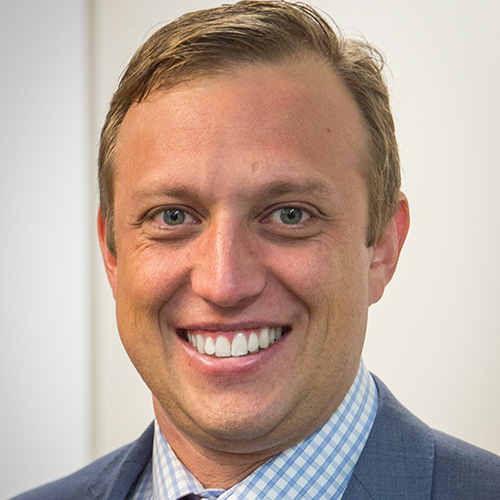 The Honourable Dr Steven Miles MP
Queensland Minister for Health and Minister for Ambulance Services
Steven Miles is the Queensland minister for health and minister for ambulance services. In his first year as health minister, Steven visited every one of the state's hospital and health services, passed laws to decriminalise abortion, focused a spotlight on conditions in aged care, secured a record 18 billion dollars health budget and fought against federal government hospital funding cuts. With the remainder of his term, Steven is focusing on disease prevention and delivering better value for the state's health investment. He is creating a statewide health promotion agency, deploying immunisation nurses to pockets of Queensland with low childhood immunisation rates and appointing a series of champions to deliver better value health care. In a busy three years as environment minister, Steven passed laws to ban plastic shopping bags, make polluters pay for environmental damage, end sand mining on North Stradbroke Island and introduce a container refund scheme. He also led government efforts to address climate change and protect the Great Barrier Reef. Steven and his wife Kim are raising their three children Sam, Aidan and Bridie in the beautiful Moreton Bay Region suburb of Mango Hill.
Jayani Nadarajalingam
Lecturer, Political Programs, Melbourne School of Government
Jayani is a lecturer with the Melbourne School of Government and currently in the final stages of her PhD (undertaken at Monash University's law and arts faculties). She has a BA(hons)/LLB(hons) from Monash University and an LLM (legal theory) from New York University. Her research methodologies are primarily from political philosophy, constitutional theory and social theory. She is interested in applying these methodologies to law, politics and public policy, with a particular focus on institutional change, social justice and political leadership. Before joining the University of Melbourne in January 2019, she taught a wide range of subjects at Monash University in both the law and arts (philosophy) faculties. Last year, she was a Kathleen Fitzpatrick visiting fellow with Professor Adrienne Stone's Laureate Program in comparative constitutional law at the Melbourne Law School.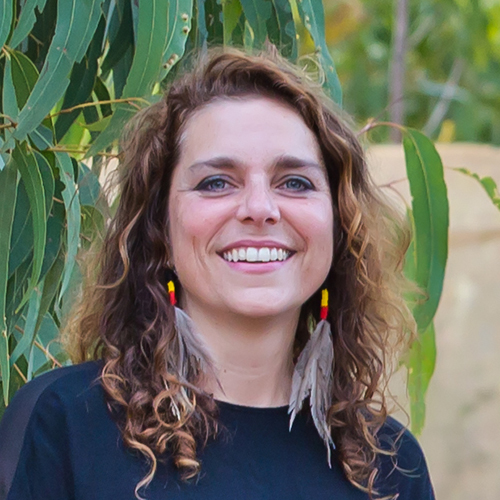 Karrina Nolan
Executive Director, Original Power
Karrina Nolan is from Yorta Yorta Nation in Victoria. She's worked as an organiser, strategist, campaigner, facilitator, lobbyist,and hip hop wrangler,alongside Aboriginal and Torres Strait Islander women, young people,and communities for over 25 years. She's led programmes and campaigns on women's rights, globalization,and environmental justice with a focus on First Nations peoples. She's most recently been working with communities fighting for land justice and for the protection of country. Karrina helps Aboriginal and Torres Strait Islander communities build up their capacity and power for self-determination in the context of mining, economic development and climate change. Her work focuses on supporting communities' capacity to organise, act decisively, share knowledge,and make informed decisions that take into account long-term community needs,as well as country and culture.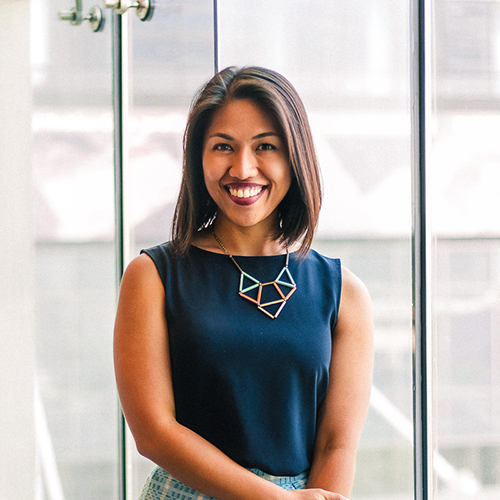 Anna Oposa
Co-Founder and Chief Mermaid, Save Philippine Seas
Anna Oposa is the co-founder and chief mermaid of Save Philippine Seas, a movement to protect the Philippines' coastal and marine resources by mobilizing citizen-led initiatives toward collective action and behaviour change. She graduated with a BA in English studies from the University of the Philippines-Diliman in 2011,and obtained her MSc in conservation science from Imperial College London through the support of the Chevening scholarship from 2014 to 2015.Anna has led a number of campaigns and projects in shark conservation, single-use plastic reduction, and environmental education. She also serves as a consultant for the Asian Development Bank for marine conservation and ocean health issues. In addition to her long-term commitment to marine conservation, she is also deeply passionate about the correct use of punctuation marks, youth empowerment and the perfect red lipstick.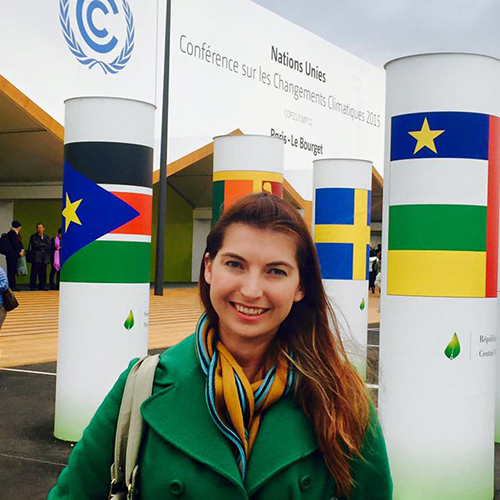 Caroline Perks
Acting Coordinator of Sustainability, City of Perth and Climate Reality Leader trained in Melbourne in 2014
Caroline Perks is a passionate advocate for the environment, since growing up in the Perth hills, and has built this passion into a career. Caroline now has over seven years' experience in sustainability, climate change mitigation and adaptation policy in all three tiers of government (federal, state and local). Caroline has a bachelor degree in commerce and a master's degree in environmental management and development at ANU with units in domestic and international climate change economics and policy. Caroline is a board member of the Conservation Council of WA, climate change portfolio lead for UNAA (WA) Environment Committee, and a local coordinator for Climate Reality. In 2015, Caroline took herself to Paris to observe the climate change negotiations for the historic Paris Agreement. Caroline stood in 2017 as the Greens candidate for Maylands in the state election and as the Greens candidate for the federal seat of Perth, both in the 2018 by election and the 2019 federal election.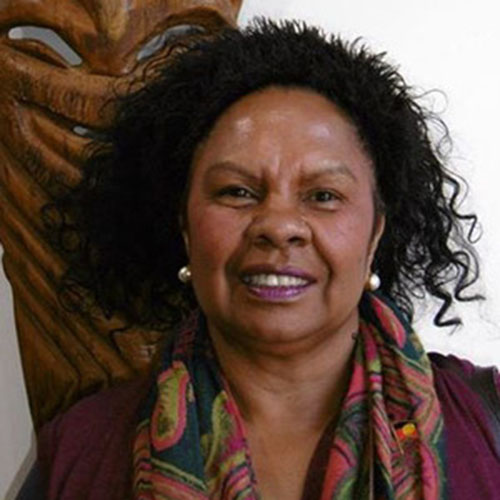 Dr Anne Poelina
Managing Director, Madjulla Inc.; Chair, Martuwarra Fitzroy River Council; Adjunct Senior Research Fellow, The University of Notre Dame Australia
Dr Anne Poelina is a Nyikina Traditional Custodian from the Martuwarra, Lower Fitzroy River in the Kimberley region of West Australia. She is currently the managing director at Madjulla Inc., and serves as chair on the Martuwarra Fitzroy River Council. She is a Peter Cullen fellow and was awarded a laureate at the Women's World Summit Foundation in Geneva in 2017. She also serves as a board member and councillor with the Australian Conservation Foundation (ACF) and as an adjunct senior research fellow at the University of Notre Dame Australia, Broome Campus. Her current work promotes entrepreneurial "new economy" opportunities for Indigenous people in relation to green collar jobs in diverse, science, culture, heritage, and conservation economies. Dr Poelina promotes the need to include traditional ecological knowledge, First Law, and the rights of nature to the solutions for planetary health and wellbeing. Dr Poelina holds masters degrees in public health and tropical medicine, education, indigenous social policy, as well as a doctorate of philosophy; she is also a Health Science Scholar.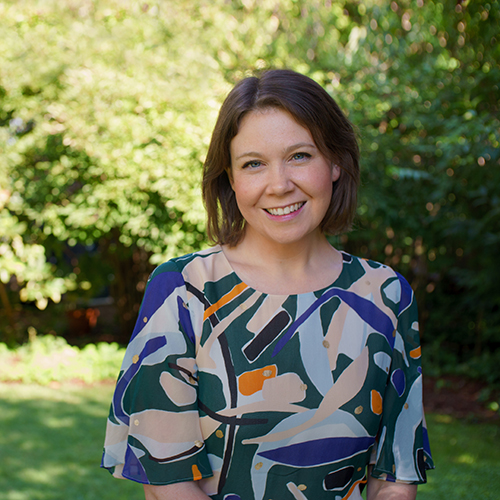 Anna Rose
Author and Campaigner
Anna Rose is an author and climate campaigner who helps people use their time, talent and treasure to tackle climate change. At the moment, she spends most of her time working with farmers as strategic projects officer at Farmers for Climate Action. Previously, Anna ran Earth Hour with WWF-Australia and before that founded the Australian Youth Climate Coalition whilst she was at university. She is author of the book "Madlands: A Journey to Change the Mind of a Climate Sceptic" and co-starred in the ABC documentary I Can Change Your Mind on Climate Change. Anna previously convened the vice-chancellor's course in leadership and influence at the Australian National University. She is a former Churchill Fellow, former Myer Foundation Innovation Fellow, and a recipient of the Sierra Club's Earthcare award for her services to international environmental protection. She was the Australian Geographic Society's Conservationist of the Year 2015 and was a finalist in the Australian of the Year awards the same year. She is an advisory board member of the Australian Geographic Society, and a director of the Aussie Farmers Foundation and the University of Queensland's Global Change Institute. She is a former director of Solar Citizens and Green Music Australia. Anna is a visiting fellow at the ANU Climate Change Centre and an associate of Melbourne University Sustainable Society Institute.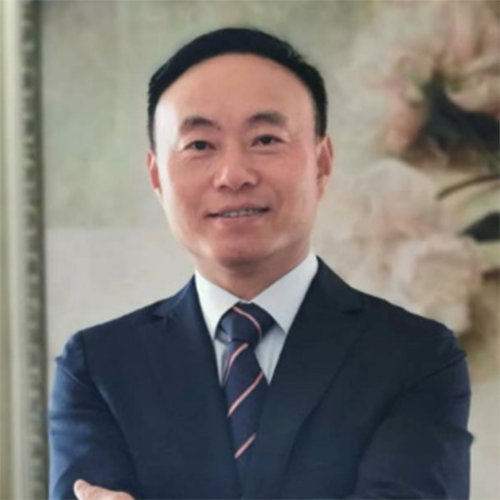 Dr Zhengrong Shi
Founder, Suntech Power and Chairman, SunMan
Dr Shi is the inventor of over 60 patents in photovoltaic (PV) technologies, and has published more than 110 articles and papers in PV-related scientific magazines. Dr Shi founded Suntech in 2001 and serves as a leader in the PV industry. He has also helped young people start up companies including SunMan, SunDrive, Heatmate and AlphaEEE. In addition to receiving numerous awards, Dr Shi was on Business Week's "China's Most Powerful People" list in 2009. In 2007, Dr Shi was named in "50 People Who Could Save The Planet" by The Guardian, and was named by TIME as a "Hero of the Environment," an annual list that celebrates the most innovative and influential protectors of the planet. Dr Shi received his bachelors degree in optical science from Changchun University of Science and Technology in China in 1983, his masters degree in laser physics from the Shanghai Institute of Optics and Fine Mechanics, the Chinese Academy of Sciences in 1986, and a PhD degree in electrical engineering from the University of New South Wales in Australia in 1992. In 2012, he became an adjunct professor at the University of New South Wales.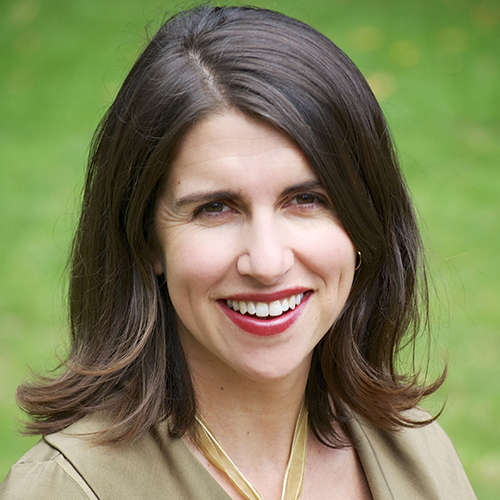 Anna Skarbek
Chief Executive Officer, ClimateWorks Australia
Anna has led ClimateWorks since its inception in 2009, guiding ClimateWorks' independent research and advisory work analysing emissions reduction opportunities and partnering with government and businesses to unblock barriers to implementation. She brings considerable private and public sector knowledge to the role as an experienced non-executive director, investment banker, policy advisor and lawyer. She is currently a director of the Centre for New Energy Technologies, the Green Building Council Australia and the Sustainable Melbourne Fund. Anna was an inaugural director of Australia's green investment bank, the Clean Energy Finance Corporation and the Carbon Market Institute. Anna also serves on numerous advisory panels, including the Wentworth Group of Concerned Scientists, the Grattan Institute's Energy Programme Reference Panel, the Australian Government's National Environmental-Economic Accounting Scientific Advisory Panel and the Energy Industry Roundtable. Her previous panel roles include the South Australian Government's Low Carbon Economy Expert Panel, the Victorian Climate Change Act Independent Review Committee, the Australian Government's Energy White Paper Reference Panel, the former Australian Government Land Sector Carbon and Biodiversity Board and NGO Roundtable on Climate Change. She was also a member of UNSW-ACF's Leadership Forum for Energy Transition for Australia. Anna is also mum to two young daughters.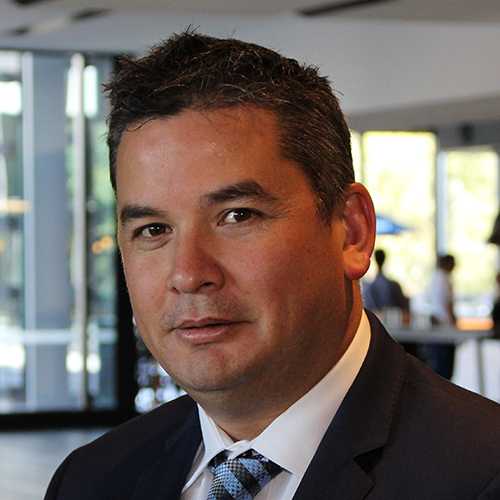 Lee Stewart
Director, Ndevr Environmental, Climate Reality Leader trained in Jakarta in 2011
Lee has spent the last 15 years in environment and sustainability roles ranging from successful start-ups to the large multinational Fujitsu which, at the time, had around 160,000 employees across 110 countries. He is currently the director of Ndevr Environmental where he leads the Sydney team and manages projects ranging from energy and carbon auditing to climate change strategy, policy and risk analysis for some of Australia's largest organizations. Lee is the co-author of SMARTer 2030, a report that investigates how technology can reduce Australian emissions by 26 per cent. He was the driving force behind NABERS energy efficiency rating for data centres and has helped many organizations evolve their sustainability practices. He became a trained Climate Reality Leader in Jakarta in 2011. One of his first presentations was at Ignite Sydney in front of an audience of 400 people. Since then, he's completed over 100 presentations, mainly in corporate settings. Lee believes his Climate Reality training was one of the most pivotal moments in his career. His key drivers for dedicating his career and spare time to the climate crisis is his outdoorsy childhood in New Zealand, his love for SCUBA diving, and his three young children.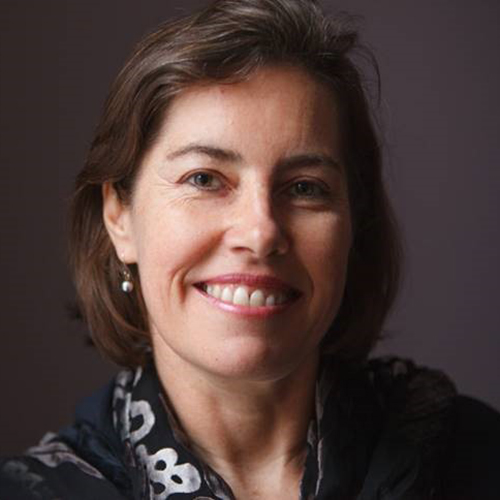 Alison Tate
Director of Economic and Social Policy, International Trade Union Confederation
Alison Tate is the director of economic and social policy of the International Trade Union Confederation (ITUC), the global peak body of labour unions, representing 207 million workers in 165 countries, based in Brussels, Belgium. She is an economist with experience in national and global policy in economics, trade, human and trade unions rights, sustainable development, climate change, labour standards compliance, and responsible investment and corporate accountability. In her current role, she represents unions at the United Nations, the G20 and G7, and international financial institutions including the World Bank. She serves on numerous boards including ILO Better Work, the UNDP Civil Society Advisory Committee, the Business and Human Rights Resource Centre and the Ethical Trading Initiative. She is a commissioner on the Financial Sector Commission on Modern Slavery and Human Trafficking. Alison leads the ITUC's work on "Global Shifts and Just Transitions" which includes the social, political, and economic transformation needed in order to turn around the current trajectory on climate change in the next 10 years.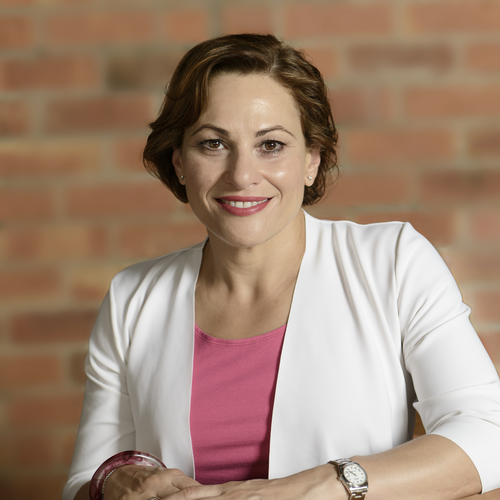 The Honourable Jackie Trad MP
Deputy Premier, Treasurer and Minister for Aboriginal and Torres Strait Islander Partnerships, Queensland
Elected in 2012, Jackie Trad is Queensland's deputy premier, treasurer and minister for Aboriginal and Torres Strait Islander partnerships. Since the Palaszczuk Labor Government's election in 2015, more than 199,000 new Queensland jobs have been created and, in her role as treasurer, Jackie is determined to see that number rise by investing in vital infrastructure and new industries like solar. As part of the Palaszczuk Labor Government, Jackie has put legacy environmental reform at the forefront of her agenda. As treasurer, Jackie established CleanCo, Queensland's first publicly owned renewable energy company and banned broad scale tree clearing. Jackie is proud of that fact that Queensland is on track to meet it's 50 percent renewable energy target by 2030, and investment in renewable energy, but knows there is more to do. The Palaszczuk Government's energy and mining rehabilitation laws underline a strong commitment to best practise environmental policy. Having grown up in South Brisbane in a small business family, Jackie is now raising her two sons with her husband, Damien, in a community she loves and is honoured to represent as their local Member of Parliament.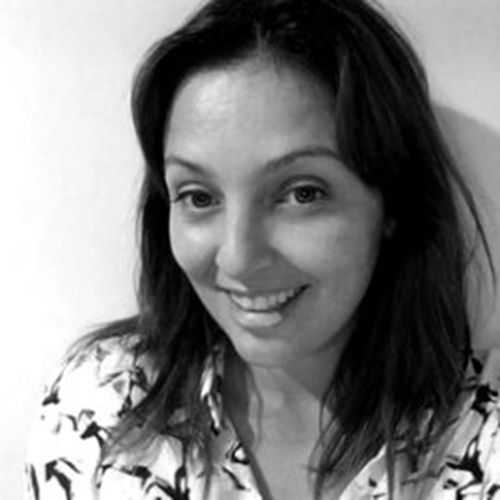 Jolee Wakefield
Director, Climate Media Centre
Jolee has 15 years of communications experience as a journalist and working with NGOs and governments in Australia, the UK, Southeast Asia and the Pacific. Since she began working on climate change projects in 2012, Jolee is now co-director at the Climate Council's Climate Media Centre. Based in Brisbane, she works with her team to localise and personalise climate change impacts and solutions for Australians by connecting journalists to powerful stories about people and places.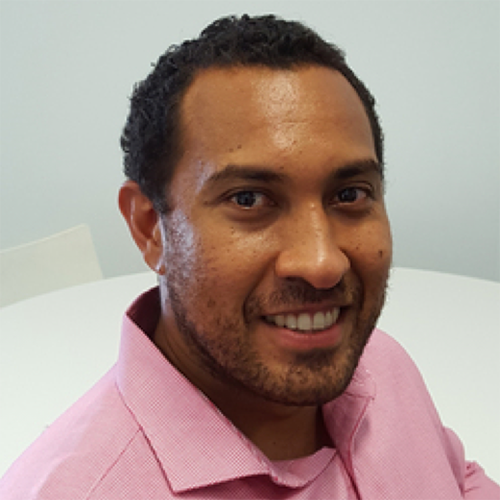 Torres Webb
Torres Webb, a proud Erubam man from Darnley Island in the Torres Strait is a staunch advocate for climate justice and Aboriginal and Torres Strait Islander wellbeing through culture, language, music and education. He has worked with Youth Challenge Australia in Vanuatu, Asia Pacific Indigenous Youth Network in Philippines, Queensland Youth Parliament and with Oxfam International Youth Partnerships in India, Torres has also held a deputy chair position on the Erubam Le Traditional Land and Sea Owners Native Title body, where he worked closely with the local rangers and elders on improving sustainability through traditional ecological knowledge. Most recently, Torres has been sharing knowledge and wisdom within the curriculum and education system, developing a "Whole School Community Approach" to best educating our youth for the global challenges of the future. As an associate to the Centre for Relational Learning, Torres is currently finalising a handbook titled: Connecting school, family and community". Torres holds a bachelor of environmental science and management and a graduate certificate in Australian Rural Leadership. Torres is working closely with Client Earth and key organisations within the Torres Strait to raise awareness to the wider global public of the dire climate impacts and situation within the Torres Strait, bringing together a human rights complaint against Australia to the Human Rights Committee of the United Nations, over the government's inaction on climate change.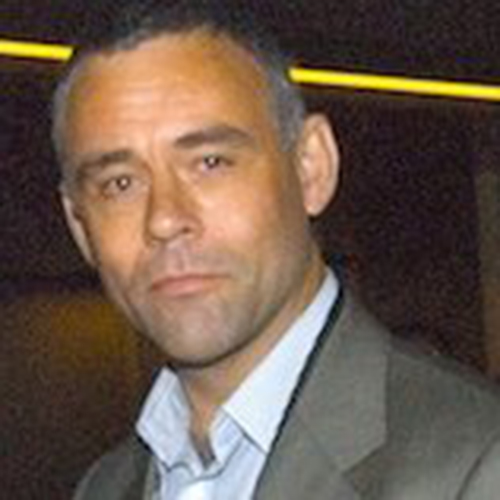 Anthony Wilson
Director, Executive Influence Pty Ltd
Anthony Wilson has over 20 years of experience as a communications advisor, facilitator, and coach to senior executives. He works with business leaders, doctors, and scientists to help them engage their audiences and shape opinion on their issues. He runs skill-development programmes about presenting, communicating, and influencing, advises on live communication challenges, and is a highly regarded conference speaker. Anthony has worked with The Climate Reality Project internationally since 2007. He has conducted communication-skill development sessions and has acted as an emcee at past Climate Reality Leadership Corps trainings in Australia, China, India, Turkey, the Philippines, South Africa, Indonesia, and the United States. He advises companies including Apple Computer, AstraZeneca, Amgen, Abbott Laboratories, The Australian Graduate School of Management, MasterCard, GlaxoSmithKline, Pfizer and Oracle. He has also worked extensively with non-profit organizations such as The Australian Conservation Foundation.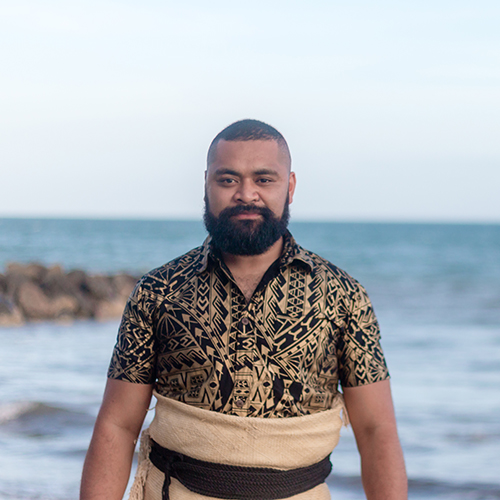 Joseph Zane Sikulu
Regional Campaign Specialist, 350.org
Joseph is the Pacific campaigner for the global climate change advocacy group at 350.org. He is a Tongan man and a Pacific climate warrior working with Pacific people in 15 Island Nations and with the Pacific Diaspora in Australia, New Zealand and the USA. He works to ensure that in the face of climate change, the story being told of the Pacific reflects the leadership and resilience displayed by its people. These people are on the frontlines of climate change but are also leading the way and on the forefront of climate action.

CHECK BACK FREQUENTLY FOR UPDATED INFORMATION ABOUT THIS TRAINING