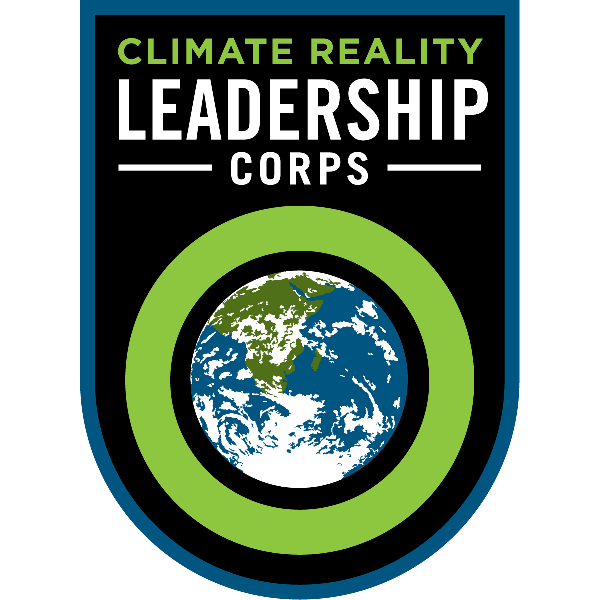 Climate Reality Leadership Corps
SCHOLARSHIP APPLICATION

Scholarship Overview
Climate Reality seeks to catalyze a global solution to the climate crisis by making urgent action a necessity across every level of society. Working for climate justice for all is a critical part of this effort.
To this end, our training scholarships aim to increase representation and participation in the climate conversation of people of color, students, youth, activists and leaders and members from frontline communities, who have historically been marginalized within the climate movement.
Eligibility

We are seeking to support people of color, students, youth, activists, leaders and members from front line communities who reside in the United States and lack the economic means to participate in our trainings.
Priority will be given to applicants associated with an official training partner organization distributing notice of this scholarship, and to applicants who reside near the training location, so that we can assist more applicants with lower travel costs.
Please note that applicants related to Climate Reality employees or board members will be considered ineligible.
Please note that the San Antonio training has been postponed. Please check back here in the coming weeks for the scholarship application for future trainings.
While there is no registration fee for the training, the scholarship program seeks to aid participants with transportation costs, hotel accommodations, and meal stipends to attend the two- and half-day event.
When applying, please describe your experience as a member of a frontline community bearing witness to climate change or carbon polluters, or as a person of color, student, youth or activist. Please also describe how receiving the scholarship award and attending the training could help empower you to add your voice to the climate movement.
Please list the name of the organization that notified you of this scholarship opportunity on the application form as well.
Scholarship Selection Process

All scholarships applications will be reviewed by The Climate Reality Project's staff Scholarship Selection Committee, which will use the above criteria in making award decisions.
Scholarship resources are limited, so we encourage only individuals with economic need and who otherwise would be unable to participate in the training to use this form and apply for a scholarship.
General Evaluation Criteria

All applications will be evaluated in accordance with the following criteria:
Clarity of your description bearing the burden of climate change
Your potential to excel as a Climate Reality Leader in your community and beyond
Proximity of your current location to the training
The description of your economic need to attend the event
Key points to consider when joining the Climate Reality Leadership Corps:

Attendance at Climate Reality Leadership Corps Trainings is completely self-funded by attendees.  There is no fee to attend the training, which Climate Reality hosts, but you will need to pay for your own travel and lodging (scholarship funds will support these costs). During each training, The Climate Reality Project will provide all training materials.
The training will be conducted primarily in English, but Spanish-language programming will be available, Spanish speakers will be seated together, and follow-up materials will be provided in Spanish. If there is demonstrated interest, simultaneous translation may also be available.
Completing the training means you will become a member of the Climate Reality Leadership Corps and join our global network of more than 20,000 Climate Reality Leaders.
Climate Reality Leaders commit to a minimum of 10 activities with The Climate Reality Project – including, but not limited to: presentations, media outreach, advocacy, and holding or attending events – within a year after attending a training. Leaders will also be required to sign an agreement to this commitment prior to the training. In this application, we ask for your contact information so we can support you as you complete these activities and become a climate activist.
If accepted to a training, you must attend each day of the training in full to become a Climate Reality Leader.
The content and materials presented at the trainings are geared toward an adult audience. You must be at least 13 years of age to apply to attend. 
Any attendees below the age of 18 must be accompanied by a parent or legal guardian. The parent or legal guardian must also apply and be accepted to the same training in order to attend. 
To become a member of the Climate Reality Leadership Corps, you must be accepted, RSVP, and attend one of our trainings with our founder and chairman, former US Vice President Al Gore.
Please note that the San Antonio training has been postponed. Please check back here in the coming weeks for the scholarship application for future trainings.